Education Hygiene Solutions
Poor hygiene facilities in educational institutions can increase the risk of illness spreading among staff and students.
Looking after the health and well-being of children and adults within educational establishments is essential, as contracting illnesses can result in an increase in staff and student absences and disrupted learning.
We care about the staff and students in your building and have a range of hygiene solutions to help protect those in your care.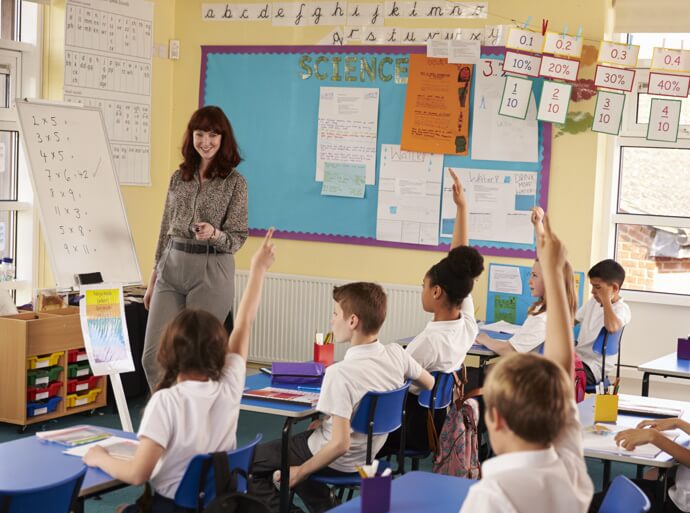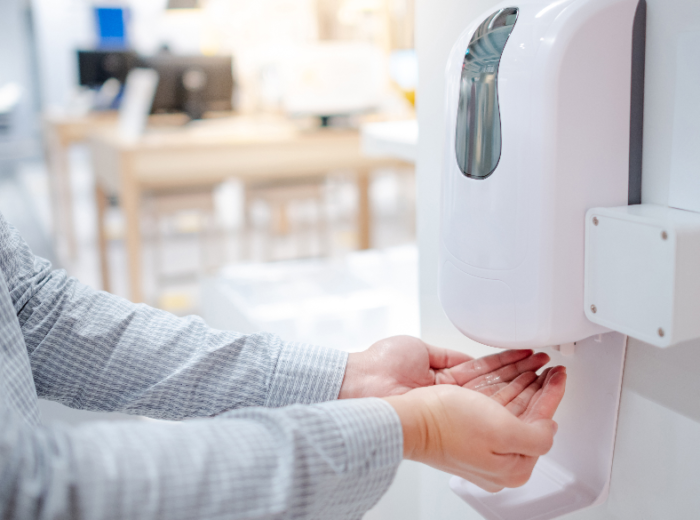 Hand Hygiene
To protect the entire workforce and all students, adequate hand hygiene solutions such as hand sanitiser stations and foam soaps must always be made available.
Our easy-to-install hygiene solutions fit into all educational settings from university lecture halls to primary school washrooms.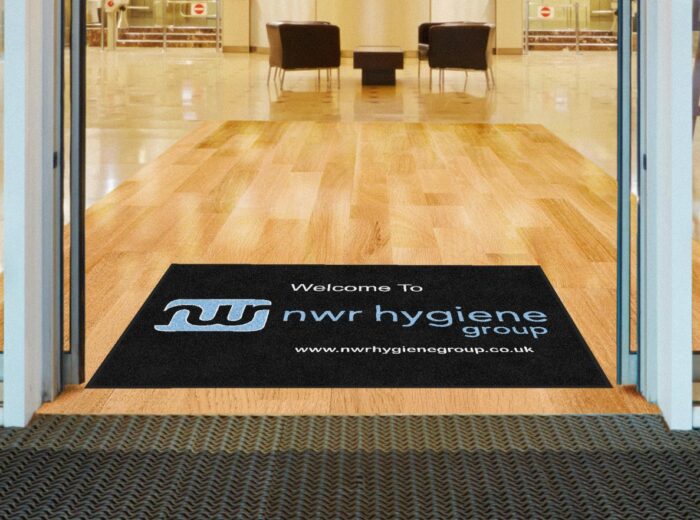 Floor Protection Services
Educational facilities can often be very busy with students and staff entering and exiting the building, increasing the likelihood of dirt being brought into the premises.
Our dust control mats are non-slip to prevent injuries and can help to create a tidy entranceway while preventing dirt from entering your building.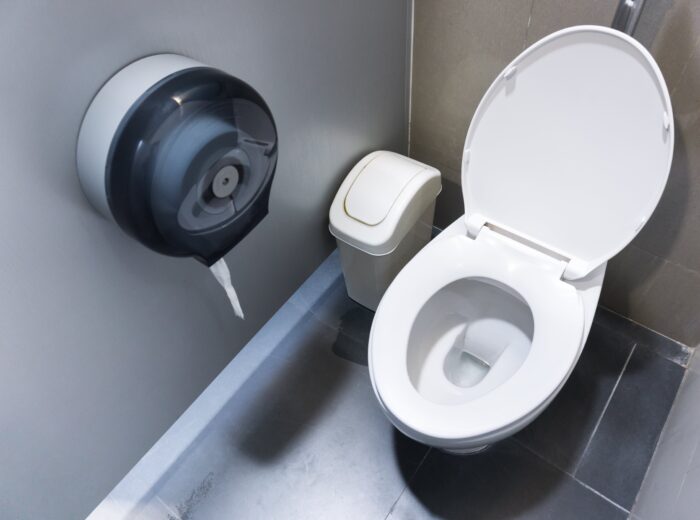 Feminine Hygiene Services
It is important to provide washroom products to suit the needs of everyone in your educational facility and this includes offering essential feminine hygiene products.
At NWR, we have a range of slim-line, hands-free sanitary bins that are discreet, hygienic, and easy to use for all staff and students.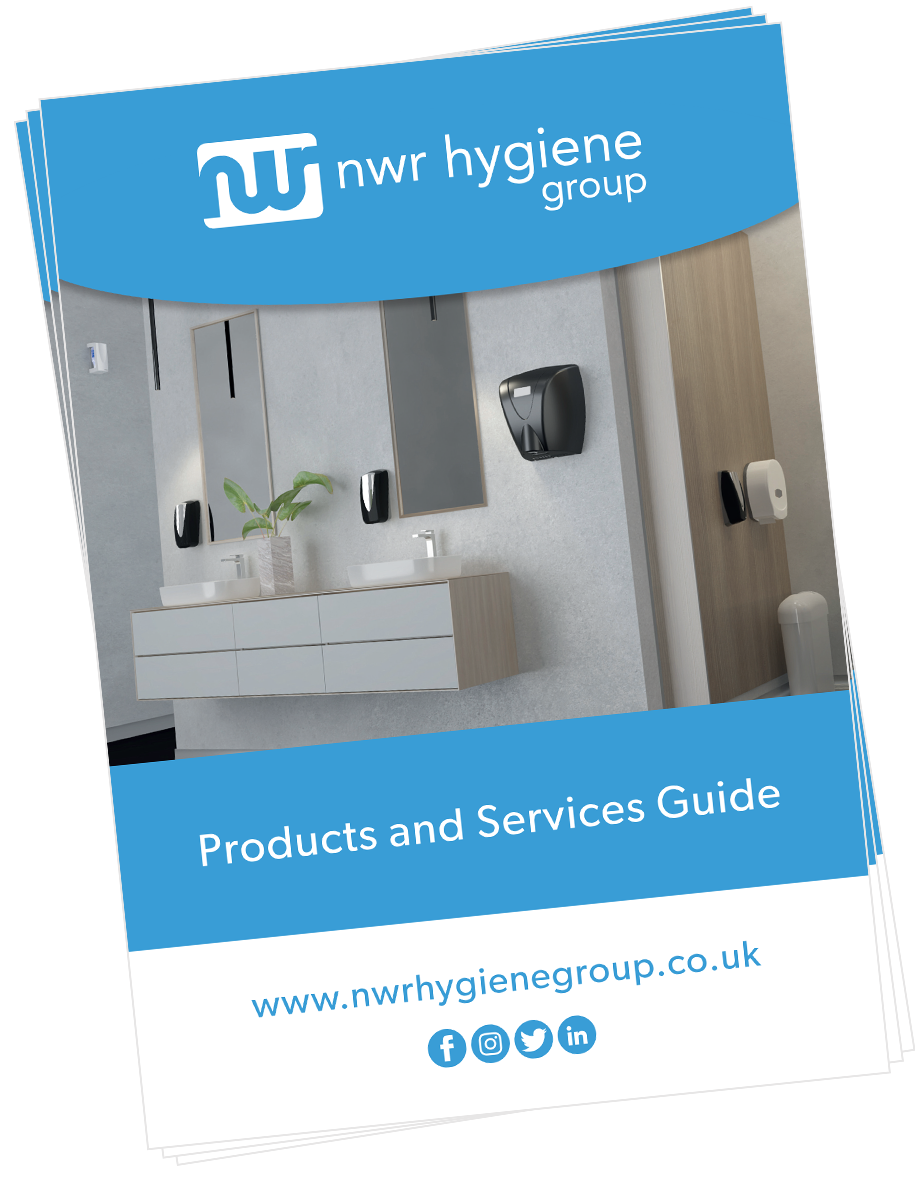 Download our latest brochure
Looking for more information on our wide range of product range and installation services?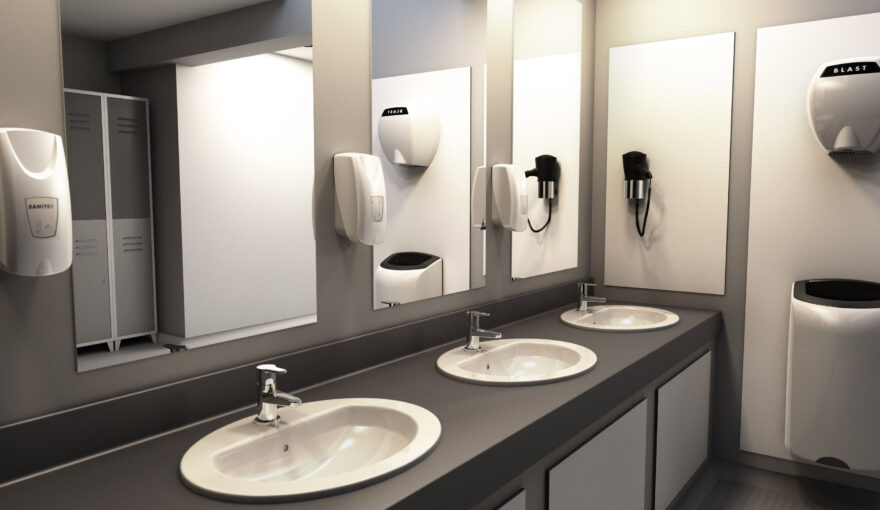 Get your completely free, no-obligation quote today
Get in touch and find out how we can deliver a flexible, discreet and professional hygiene solution for your business.