Our hand hygiene products are reliable, durable, and suitable for washrooms and communal areas.

We offer soap dispensers and hand sanitiser stations to help promote good hygiene practices, ideal for busy office environments, education establishments and healthcare premises.

Pedal Operated Hand Sanitiser
At NWR we understand the importance of day-to-day hand hygiene in order to protect communities from the spread of viruses and infections.
Our hands-free pedal-operated hand sanitiser station dispenses 70% alcohol cleanser liquid for your visitors, reducing the chance of cross-contamination.
Suitable for communal areas such as by your front reception desk or in your visitor waiting room, this free-standing station is easy to place and reposition.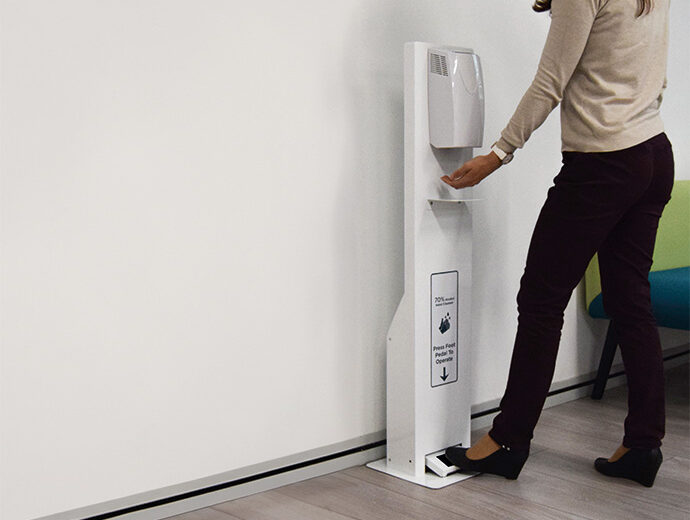 Hand Sanitiser Station
If you require a more discreet hand hygiene product, our Hand Sanitiser Station can be mounted onto your wall, freeing up floor space and providing a neat hygiene solution.
Each product includes a sanitiser station board to promote hand hygiene in your building and encourage usage, as well as a dispenser of foaming sanitiser that cleans hands without the need to use a hand dryer.
Our dispenser service includes monthly gel cartridge refills ensuring your station will never be out of use and staff and visitors can stay on top of hand hygiene.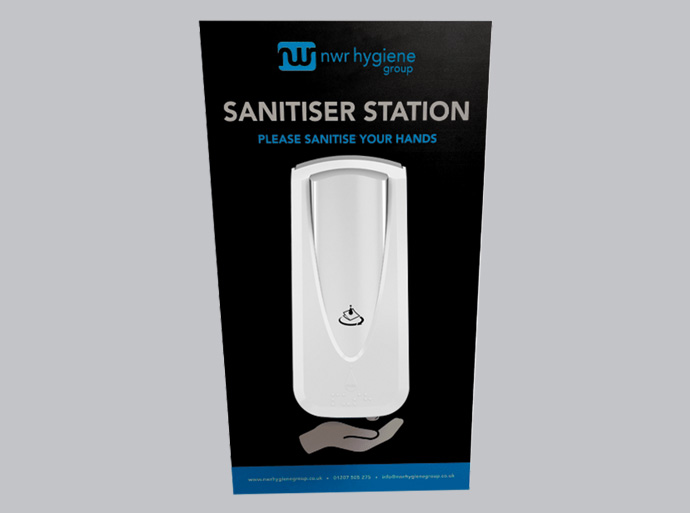 Luxury Foam Soap Dispenser
Our luxury foam soap dispensers are the perfect addition to the washrooms in your building.
Our dispensers can hold a range of great-quality moisturising and conditioning hand soaps that can be refilled when needed. This allows every visitor to feel safe and refreshed whether they are visiting a hospital with vulnerable patients, or attending a gym where the spread of germs is a concern.
Each product dispenses the perfect amount of soap, minimising waste, and saving on costs whilst keeping staff and visitors safe.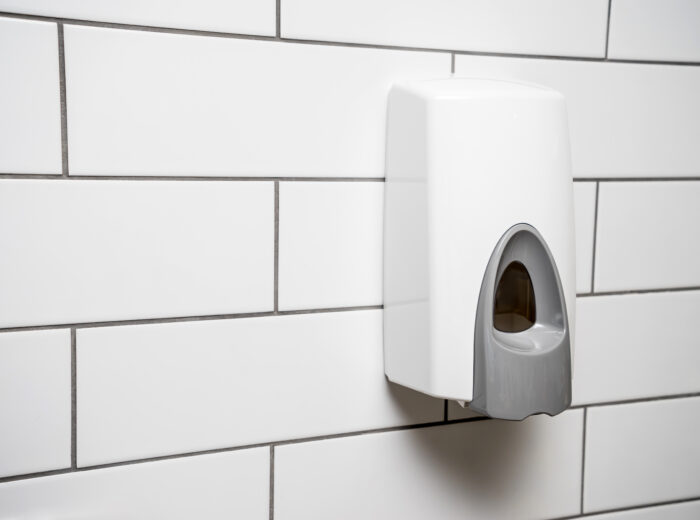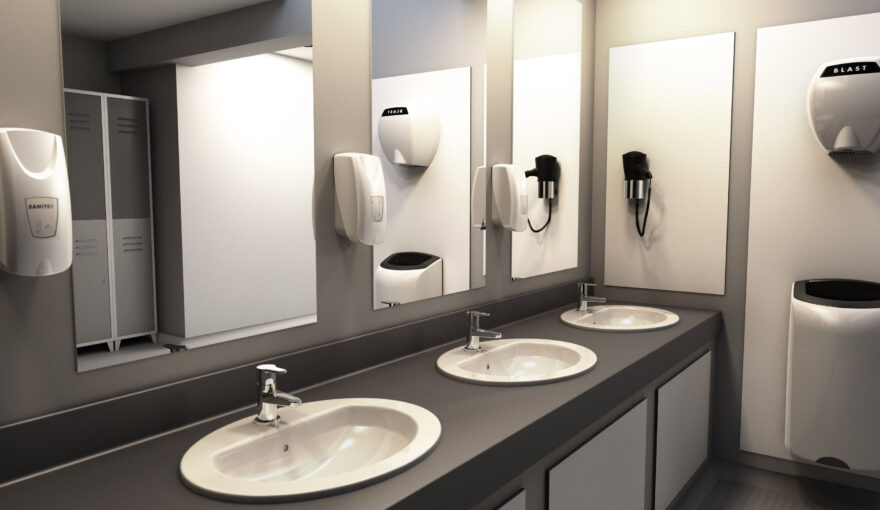 Get your completely free, no-obligation quote today
Get in touch and find out how we can deliver a flexible, discreet and professional hygiene solution for your business.